Testimonials
A collection of personal letters and reviews
"Best wedding photographer ever!!! We loved the experience of having Valdur at our wedding. All of our guests enjoyed his friendly and professional style. The pictures were PERFECT! He managed to capture so many emotional moments from the day in a unique and artistic way. We felt like he truly valued the gift of photographing our special day.
Our pictures turned out so well that many friends have said these are the most beautiful wedding photos they have ever seen. Thank you Rosenvald Photography!"
— Jelena & Thomas | Estonia, Vihula Manor
"We absolutely love our wedding pictures which were taken by Valdur Rosenvald. Light, colours, atmosphere... everything is simply perfect. Many people said that we look very natural in our wedding pictures - but that's all because of Valdur!
He has a great talent to direct people in the right way so the bride and groom will look unbelievably natural whether they are standing on a huge rock or in the middle of traffic. He has an endless amount of amazing ideas! We couldn't be happier that we chose Valdur to photograph our special day."
— Maija & Tuomas | Finland, Suomenlinna
"I would like to share an experience. In our wedding the photographer was Valdur Rosenvald. He is an active, very nice man from Tartu. He was recommended to us by our acquaintances and his homepage filled with beautiful photos made an amazing impression. You can see that the photographer has taken many photos and specializes in weddings. That makes him unique!
On the wedding day he was a great communicator - he supported the bridal couple and he could speak to a larger crowd of people very well. With every group he was able to bring out the best in them during the group photos. He was very helpful and had creative ideas. His thoughts were always running - where to take a shot, where the best light is, what accessories we need and where to get those so that the photo would work out 150%.
We are were pleased and couldn't recommend anybody else. He is a man who sees so much beauty and love in his life so all of that just radiates out of him straight into his photos. Praise to Valdur and we are looking forward to a new year to work with him again!"
— Aare & Helena | Estonia, Ojako vacation center, Audru Püha Risti church
"It doesn't get boring with Valdur. Besides being a great communicator and making the guests laugh a lot he also never falls short of original ideas.
I have never seen a photographer who would work so much for one single image. In our wedding, you could see him lying in the street and climbing high up a tree! In all that he can bring out the natural expressions and genuine emotions. Ingenious. Valdur is precise and knows his job. Thank you!"
— Mirjam & Madis | Estonia, Tallinn, Valgejõe and Oleviste church
"Hey Valdur
I'm watching slideshow for about the 50th time now: it is perfect!
Don't be surprised if half of the people I know who are getting married will turn to you! Such a big thank you, you are absolutely wonderful, just as I always knew you were! Thank you! I would even like to carelessly say "I love you" as Americans do, I am so, so happy!"
— Enriika & Viljar | Estonian, Lahe maja guesthouse and Jaani church in Haapsalu
"Valdur does his job with total devotion and passion. He's able to bond with people of all ages and guide them in a way that no one feels awkward or uncomfortable. Instead he creates a feeling that everything is cool and fun! In addition to what we know and feel, our guests also came to us on our wedding day and whispered "you have such a cool photographer!"
We were so excited to get the wedding pictures. After the engagement photoshoot we already could expect how good Valdur is at his job and we knew that the wedding pictures would definitely be wonderful.
But when the day arrived and the pictures were ready, we understood that they were even better and more beautiful than we could have expected. They show the emotions and romance of that day... looking at them we realised that it really was the most beautiful day of our lives, not just only in our heads and thoughts, but it actually really was. I can feel the chemistry between me and my husband every time that I look at the gallery (I look at it very often :D).
Couples who are looking for the best photographer for they wedding: Valdur is exactly what you're looking for. We were so satisfied and oh how thankful we are that Valdur has chosen this profession. A big thank you, Valdur!"
— Enuri & Andry | Estonia, Koplimadise farm
"When choosing a photographer for your wedding, you want to get someone that thinks of your big day as almost equally important as you yourself. Rosenvald was committed, creative, professional and easygoing during the whole process. Not to mention the good preparation put into it has undoubtedly had its effect. Family and friends felt like this is a photographer who "really knows what he is doing", by no means an amateur! We wouldn't change a thing about the photography part. We are satisfied with the quality of the pictures, the setting that was chosen, and the speed at which our material was delivered.
One of the best investments in your wedding day. It was definitely worth every penny!
Thank you, Rosenvald!"
— Mihkel & Jessica | Estonia, Tallinn, Nõmme baptist church and Glass Hall of Lauluväljak
"Our wedding day had been carefully planned for a long time. On that unique and fabulous day the emotions hit the ceiling and every moment of it was so beautiful. It was very important to us that the day would be captured genuinely on photos.
The moment when we received our photos we felt exactly as if we were back at our wedding again. The preparations, ceremony, dance – so much joy. The candid emotions of our guests – joy, tears now reached after we had not noticed them on the wedding day because of our great excitement.
These pictures are worth a hundred thousand words. We are so happy that we found Valdur. He is a great communicator, ready to do anything to get a good photo while running from one place to another, sweating and full of great ideas. If you would like to capture your day in the most candid manner then choose Valdur Rosenvald."
"Our important day was also captured by Valdur Rosenvald and we were 100% satisfied with the choice of our photographer.
Valdur is an extremely nice and deeply committed photographer – nobody is uncomfortable in front of his camera and it's visible on the photographs. Valdur can capture emotions so well and find the best light and space for taking pictures. He can also direct very well during the photo sessions and to get a good picture he is even willing to climb on top of a car.
The wedding photos exceeded our expectations multiple times. All the emotions we had on that day – joy, love and happiness – are captured on photos. Every time we look at the photos we get the same blessed feeling that we had on wedding day again. Hands up we recommend Valdur to everyone who wishes to capture their wedding day in the proper way.
— Liina & Martin | Estonia, Sangaste Castle
"You can only say great things about Valdur. When we were choosing our photographer and going through different photographers' portfolios, looking at Valdur's pictures we had a constant smile on our faces. Even strangers' wedding pictures communicated such a great emotion.
We even set the date of our wedding day to fit Valdur's schedule and didn't doubt our decision at all. Valdur is a professional in every sense. Not just as a photographer, but also as a service provider: he always meets you halfway, answers the e-mails fast and correctly and arrives on time. Before the wedding, the photographer was the only person who didn't add any stress. And let's be honest, it is crucial.
Valdur's pictures really are extraordinary. He doesn't follow clichés or standards. He is able to convey the atmosphere of every wedding, no matter how different it is.
Our wedding was small and there was no room for strangers (even the person who married us was our best friend) and Valdur was the only one at the wedding that we didn't know before, but by the end of our wedding day he became a dear friend of ours that we were so glad to have at our wedding."
— Alina & Ilja | Estonia, Tallinn, Swan Pond in Kadrioru park and Katharinenthal Cafe
"Valdur! Thank you for the photos that vividly remind us of one of the most important events of our lives! We enjoyed working with you very much because it was easy to be ourselves when we were with you.
When we look at the photos now we see that there is a wonderful wedding emotion. The guests were marvelling at how much you enjoyed working and how easy it was for you to guide them during the group photos. They also wanted to thank you for capturing the strong inner radiance of the bridal couple, the emotions of the wedding guests and their relationships. Thank you for helping us to create memories!"
— Maarja & Varun | Eesti, Tartu, Raadimõisa hotel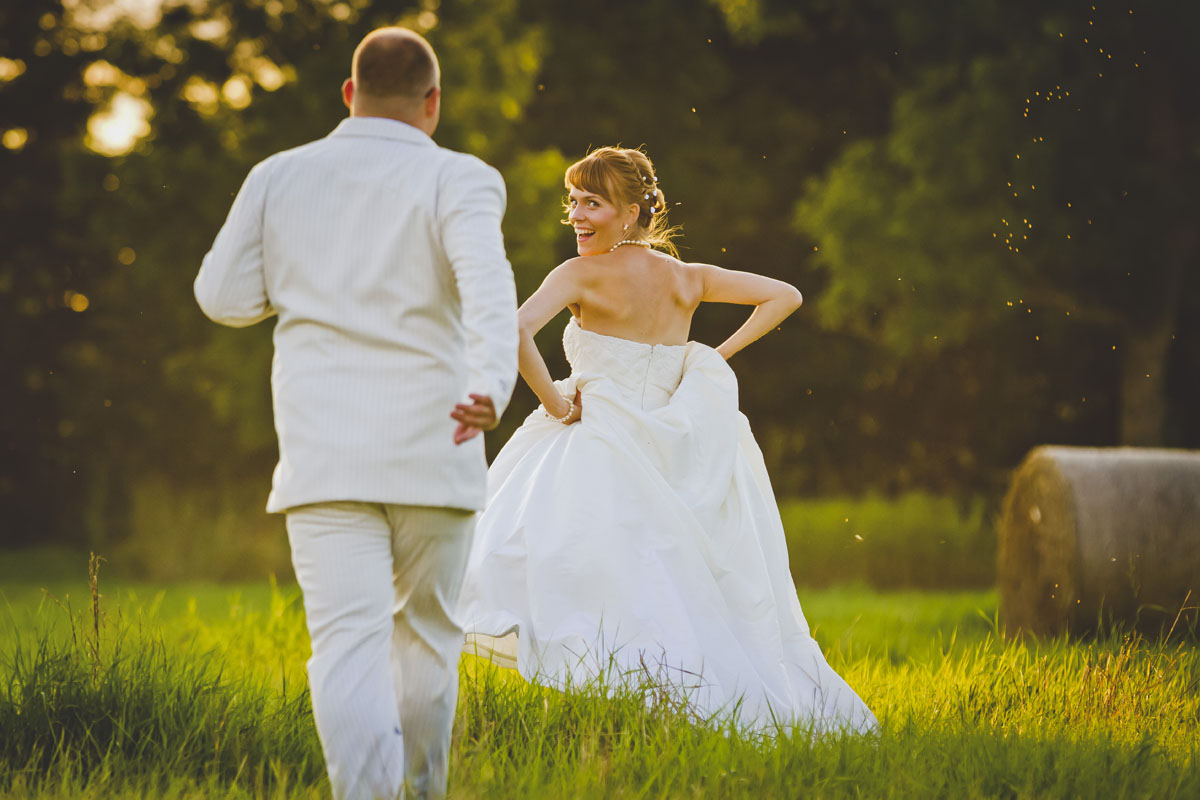 "We got amazing photos from our wedding day. Valdur did his job with care - he used every opportunity during the party to get good images of us. When we look at the photos it seems he got everywhere to take them.
He is full of ideas, thorough, well-disposed and he never compromises in quality. His supercool photos do the talking for themselves. RECOMMEND! :)"
— Kätlin & Jarno | Estonia, Sagadi Manor
"Thank you, Valdur, for wonderful photos that can take us back again to this day with all the emotions we felt at that time. As it is said about love, we would say to you, "From the first time we met we knew that you should be our photographer."
All your pictures we saw before the wedding were exactly like the ones that we wanted for our wedding. And working with you is very pleasant, relaxed and friendly. A little bit of fun, a lot of beauty and having a good time are the keywords for your wedding photos :-)."
— Evelin & Janek | Estonia, Vihula Manor
"If you want memorable, well done and original photos, we can really recommend Valdur for every wedding!
Valdur has a gift and he can use it! He is ready to literally crawl on the ground to get a good photograph of the bride :) and who wouldn't like to have that? :) Thank you, Valdur!"
— Eliisabet & Mihkel | Estonia, Roosna-Alliku Manor
"Oh man, Valdur! A superb job. I have no words. All the emotions are there and did we really take part in that wedding? I have no idea how many times we looked at the pictures. And we are still amazed. People cry when they see that video. That's how good the pictures are.
Estonia's best photographer for sure. Thank you so much."
— Merike & Rene | Estonia, Sangaste Castle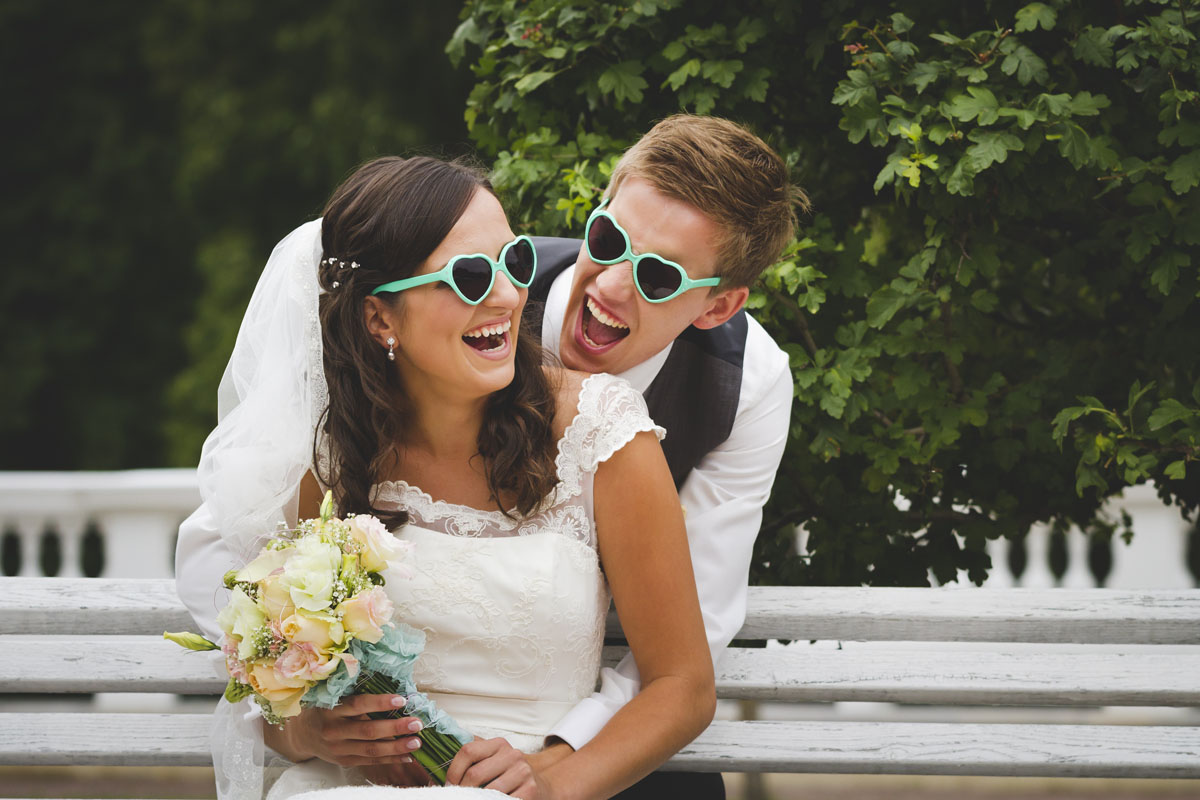 "Valdur is a people person and more than anything he enjoys his work - that is why he can create photos you want to see again and again to enjoy every special moment of that day.
He is very natural at involving people and creating a fun and free atmosphere so that everyone would feel comfortable and want to be in the picture. At the same time he can capture emotions which later, when viewing the photograph, really make the moments real. A very committed and talented photographer, we enjoyed every moment and now we can enjoy every photo of our wedding day!"
— Regina & Kaur | Estonia, Tallinn, Viktoria Restaurant
"Valdur puts his heart into everything he does. He shares the feelings of the bride and groom and rejoices with them. If an idea strikes, nothing stops him. It is not a problem to lay on the ground with a suit or change the furniture layout in the apartment.
I will always remember vividly how Valdur moved the furniture in the apartment of my make-up artist to get the photos he needed. I will also not forget how Valdur wanted a cool picture of the rings with the fish in the aquarium. He was very patient until the fish made it to the right position."
— Mai & Maarius | Estonia, Tartu, Rehe hotel and Kambja church
"I have to agree with the previous speakers and talk about Valdur in superlatives :)
Our wedding was in July and Valdur spent the whole day with us. Some keywords to characterize him: sincere communication, always smiling, endless energy, a little bit crazy :) During the sunset session he climbed on the edge of a lookout tower and lay on the ground at a cattle enclosure on the beach.
We didn't want the usual parade photos from our wedding, we wanted to have emotion on the photos. And that was what we got 100%. The wedding photos are diverse – of emotions, the wedding party, classical portraits and fabulous "hollywood posters"! We cannot be more pleased and happy! The photos are the only thing to preserve the emotion decades after the wedding."
— Maarja & Karmo | Estonia, Pärnu, Paikuse
"Valdur Rosenvald - an unbelievable artist, friend and professional in one individual.
He makes the photo session easy, his ideas are high-flying and sometimes even crazy in the best possible meaning. He doesn't care about how many people are watching, what the weather is or what happens to his suit. He is ready for everything for a photo that is worthwhile. You can clearly see that this person loves what he does and the end result was much more than we hoped for. Quality is guaranteed!
He is the man you would like to have as a photographer on your wedding day. We trust, know and recommend him!"
— Marika & Peep | Estonia, Noarootsi Saare mansion, Haapsalu Jaani church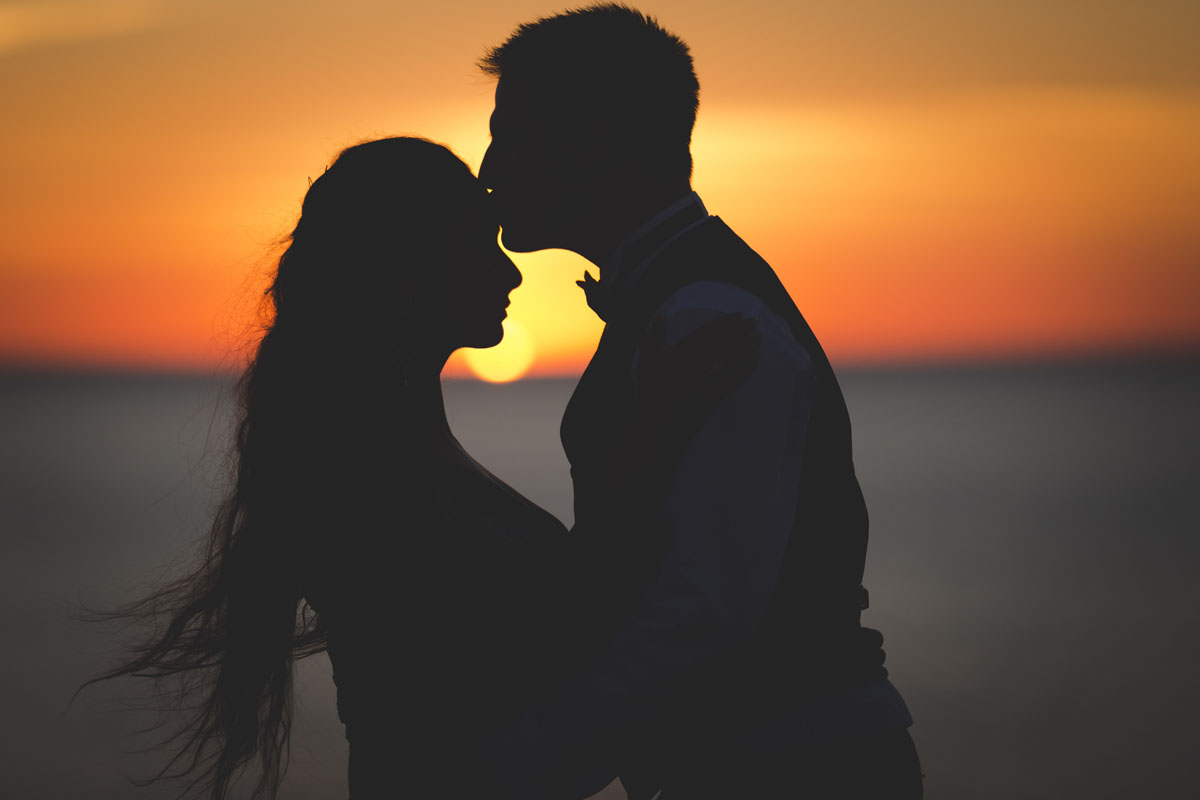 "Valdur!!! We cannot thank and praise you enough! You are the most unique and versatile photographer I have ever worked with.
It was so awesome and exciting! It was fascinating to see how you work with such energy and passion! It was an honour to get to know you and work with you on our special day. We are so proud of our team!!! Very awesome people got together!"
— Maria & Raido | Estonia, Keila-Joa castle
"Our beautiful day was also captured by Valdur Rosenvald. He made everything very easy and pleasant. At the beginning we were afraid of posing but it was a needless fear because he directed us really well and even unnoticeably. He had a lot of good and interesting ideas and he was ready for anything. He climbed a tree and it wasn't a problem to lie face down in the sea to get the best photos of us! This young man is full of enthusiasm and has really good social skills. He managed the group photos well because he could make himself heard. Anyway we are really satisfied and I recommend strongly!"
— Karoliina & Indrek | Estonia, Koipsi island, Haapse village
"Our incredible day of me and my husband was photographed by mr. Rosenvald. I knew Valdur for a bit less than a year before our wedding. Already the first impression I had of Valdur was super good! He is a gifted, friendly, lovely and energetic photographer. You can see in an instant that he loves his job and wants to do it as much as he can!
If you are looking for a photographer but you are afraid that you don't have enough ideas then you don't need to worry because Valdur has a lot of good ideas of what, where and how to photograph! These ideas are great and his wedding photos are very beautiful!
I recommend highly and not just for the sake of saying it but because I know and you can trust me that he is a 100% good photographer. He has good communication skills and you will not get bored during his photo session. Super, no more words! I had a tear in my eye when I saw my wedding photos and I have never regretted hiring such a nice guy like Valdur Rosenvald!!!!!!!!"
— Katrin & Tavo | Estonia, Saaremaa, Pähklimäe vacation center, Kuressaare Siioni church
"We chose Valdur Rosenvald to capture our wedding moments. Where did it all begin?
A true bride uses the internet and checks out all the possible webpages to find photographers whose photos she likes. So we ended up with 4 photographers whose portfolios we worked through.
How did we make the decision? We imagined ourselves in those photos that the photographer had on their pages. We looked at whether we wanted to be on the photos like those couples and if the people on the images looked happy and unforced. In every category Valdur was the winner.
After some communication with him we were even more certain in our decision. We got together and found mutual understanding. That was the end of one concern for our wedding. We were sure that we would get ideal photos that would be great to look at even after 30 years. So it was! If usually it is difficult to get beautiful photos of us, then Valdur found the best sides of us.
Valdur, you are a wonderful person. We must say good words to people more often :) A very personal approach! Thank you for that!
— Kairi & Andro | Estonia, Kuke Holiday Center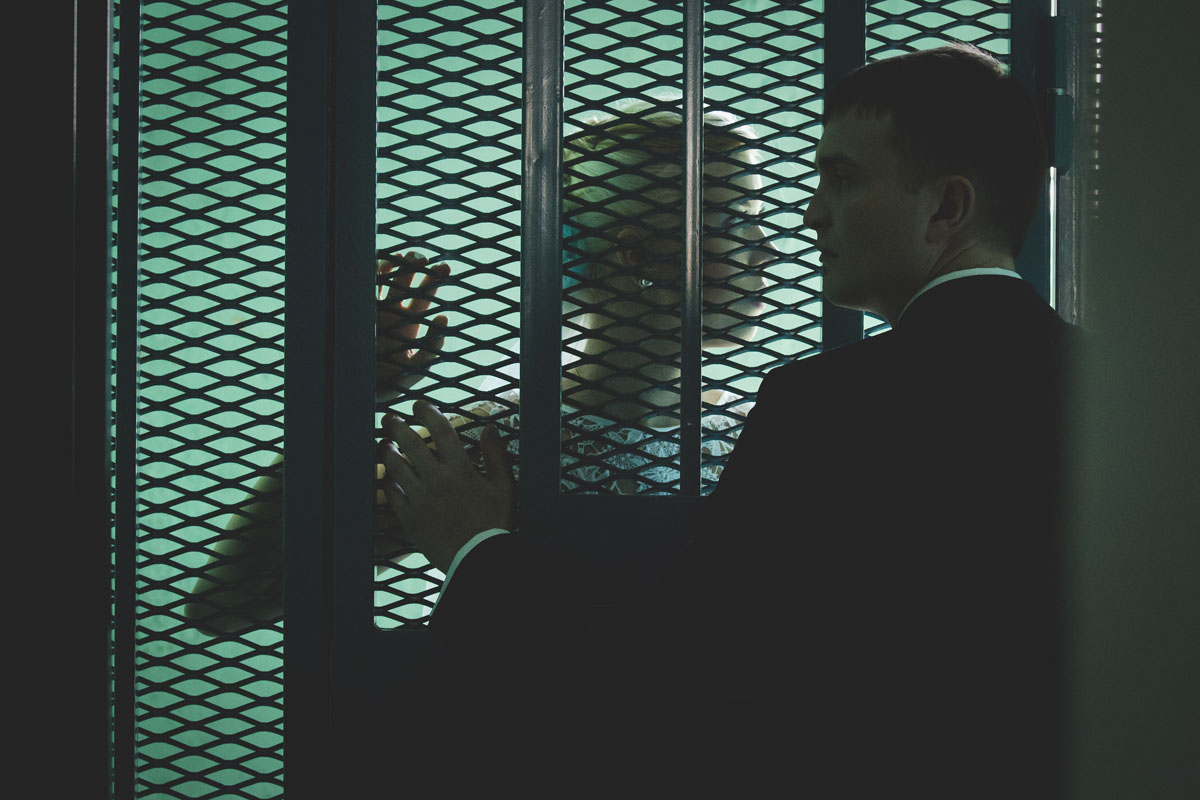 "I was reading the previous posts and it is very difficult to add anything. Everything is 100% right and even more because it is hard to find enough good words for Valdur. Our incredible day was on the 5th of July 2014. A day full of love, laughter and sunshine.
I would have never guessed that a photo session could be so much fun and greatly thanks to Valdur. His cool, fun style and creative ideas will break even the most reserved Estonian. So if you are modest and feel that a photo session is not your thing at all give Valdur a chance. Believe and trust and in return you will get photos from where it is very difficult to choose the best ones because they are so good. But if you want something crazy, cool and different then you are totally stirring him up. Valdur will be fired up finding awesome locations and ideas and ways to create especially powerful images.
We are very satisfied with Valdur and recommend him strongly to anybody who wish to make their day even more special!"
— Grete & Madis | Estonia, Varbla vacation center, Audru Püha Risti church
"The day that every small girl dreams about... this journey has been short timewise but emotionally long – full of adventures, difficulties but more of joy, healing, love and closeness.
We are very happy and thankful for Valdur photographing our wedding, the photos turned out wonderful, the memory is very warm. It is true as everyone says that the wedding day passes instantly.
When we saw the photos we relived the day. He directs super well which is one of the most important aspects of a good photographer... especially at the wedding where you can be nervous and the photos are taken the whole day. He is very friendly and helpful with people. Probably ready to execute all the crazy ideas with delight. We would definitely recommend him to anybody who is still looking for the best photographer :)"
— Cäthy & Kristjan | Estonia, Tallinn, Oleviste church and Ruhe Restaurant
"I believe that everyone can be sure of the greatness of Valdur's photos when you visit his website. That's why I would like to write down observations that you don't see from the photos.
I had noticed Valdur's work online already before but the first contact with him helped me to make my choice. What distinguished Valdur from other photographers was his ability to communicate well. You could instantly recognize his ability to give meaning to all the aspects of his work and explain them. His optimism, thoroughness and fast e-mail responses gave us full confidence that we needed when organizing our wedding from abroad. On the wedding day Valdur showed up at the right time, in a suit with a smile on his face. He can make himself heard and competently give instructions but also work so that he's not noticed. It is remarkable that despite his eagerness toget the ideal photo he is caring towards the people he is photographing. Our wedding day happened to be quite cold and rainy and I'm thankful that Valdur made sure that from time to time I could put on my jacket. He was like a friend beside us for the whole day. In several photos the smiles were bigger and emotions stronger thanks to Valdur's humorous comments.
My husband, who does not like being photographed, also praised Valdur's professionalism and pleasant communication. We warmly recommend Valdur Rosenvald to other couples!"
— Tuuli & Robert | Estonia, Haapsalu, Haapsalu kuursaal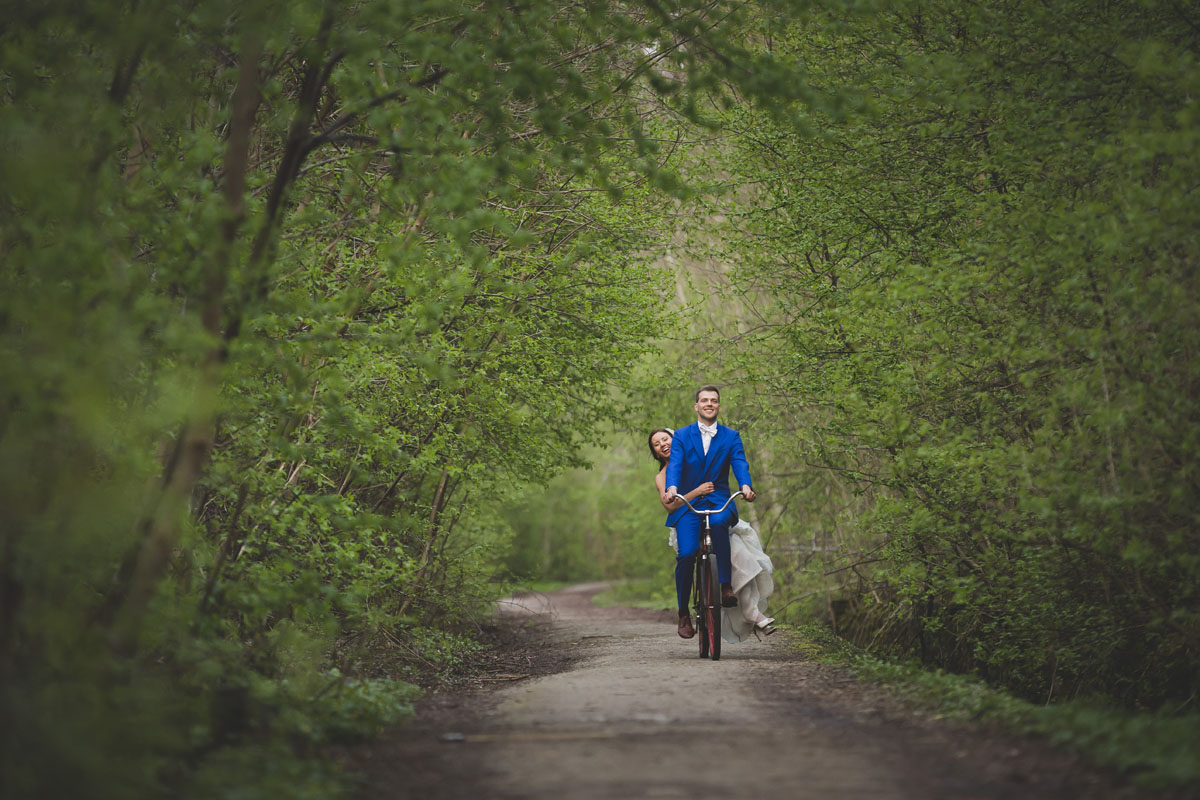 "Valdur is the best! Young, ambitious, bold! The first thing we decided on when planning our wedding was the photographer. Crucially important. We knew who we wanted. We had been to weddings where Valdur was the photographer. But on our important day we saw his professionalism even more. The way he instructs and acts – limitless! It is not a problem to reorganize the hotel room to get the right frame and angle. It is not a problem for him to climb in a tree or hang on the edge of a roof. All to get a good photo. He has the courage.
Our big day was on the 01st of May in 2015. Valdur was with us from 7.30 am to midnight. We saw him during our bride and groom portrait session but the rest of the day he was unnoticeable but had captured everything. He has a good eye. Amazing photos. He can capture the sparkle, the magic of the most important day. And to capture it for ever. He is able to surprise even after the wedding! That shows his dedication and sincerity in his work. I recommend Valdur 100%.
— Jürgen & Anita | Estonia, Tallinn, Lucca Restaurant and Rannamõisa church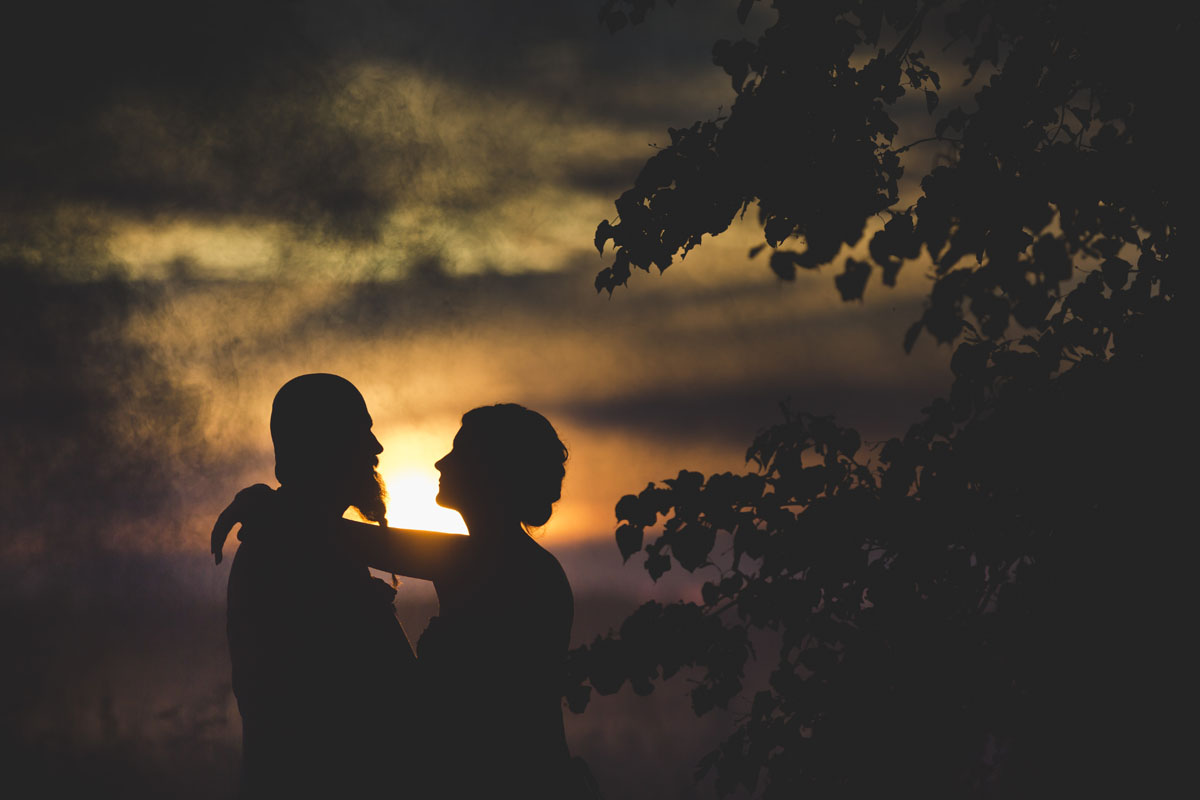 "I fell in love with Valdur's pictures instantly when I stumbled across them on Facebook! I don't know if I could imagine that day with anyone else, I guess not really, something too pink and fluffy wouldn't have fit me... I guess Valdur is always ready to go along with any kind of craziness, I doubt there are many brides who would want to do a shoot in a prison on their wedding day :D
He is a Photographer with the biggest capital letter! Me and my mister are both awkward and insecure in front of the camera, like bulls in a china shop... I was very scared and I also said it to Valdur at our first meeting, he said that everything's going to be fine and there is no reason to be nervous. And so it did! We felt comfortable and amazing in front of the camera!"
— Kelli & Jukka | Estonia, Männiaru Holiday center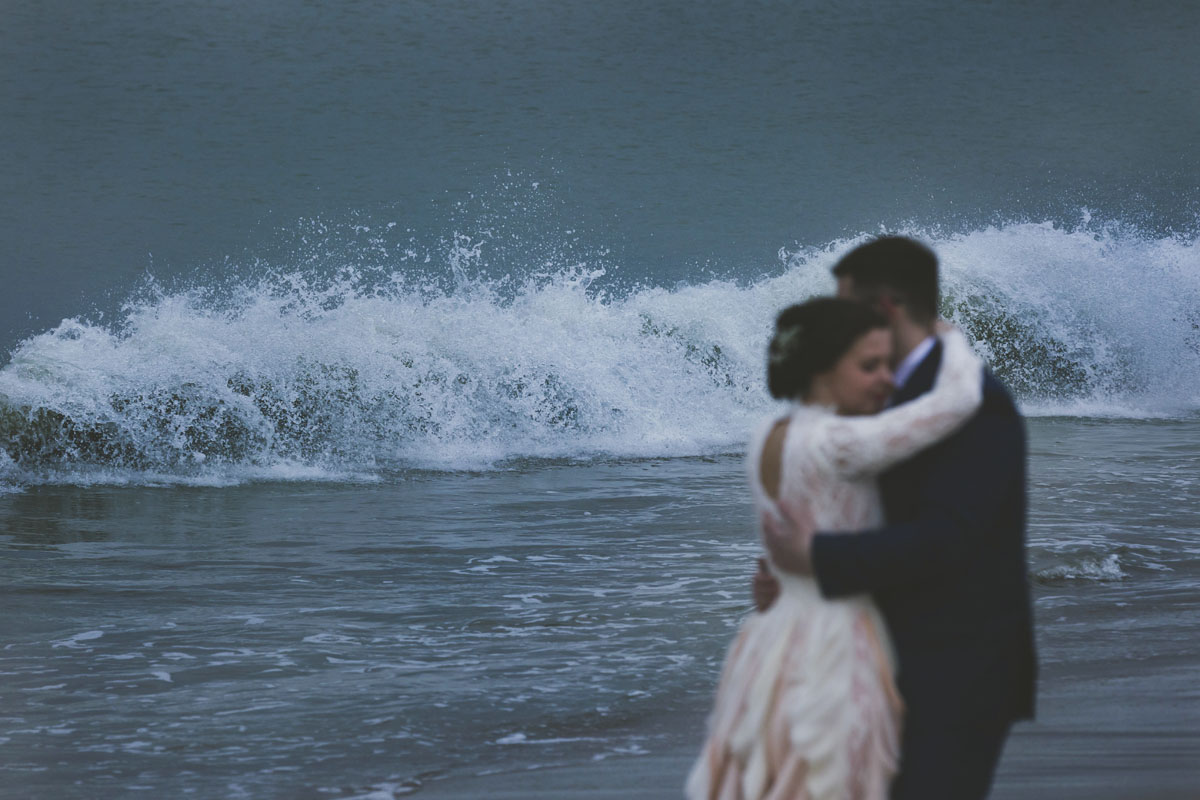 "Hey Valdur!
We need to thank you a lot. I am absolutely speechless, because I can not put into words how much we appreciated Your work, energy and enthusiasm (and that you made our cat pose). Right from the first meeting it was 100% clear, that regardless of the fact that Jüri doesn't like to be captured on camera, we wanted You to capture our special day! Or actually right from the first letter we had the right feeling: You are a very genuine and beautiful person. After getting the pictures, the gratitude is even greater and there's a chance to relive that beautiful day."
— Jüri & Laura | Estonia, Padise klooster
"Hey Valdur,
We looked and we cried because these pictures recalled every emotion that we felt on that day. These pictures are just wonderful and we couldn't be more satisfied with them. Big, big, big thank you for them! I was certain that the pictures would be beautiful, but we didn't expect anything like this, just amazing. I just didn't like one picture that was in a party pictures' folder, number 418.
We wish you the best"
— Kerttu & Kristjan | Estonia, Sangaste Castle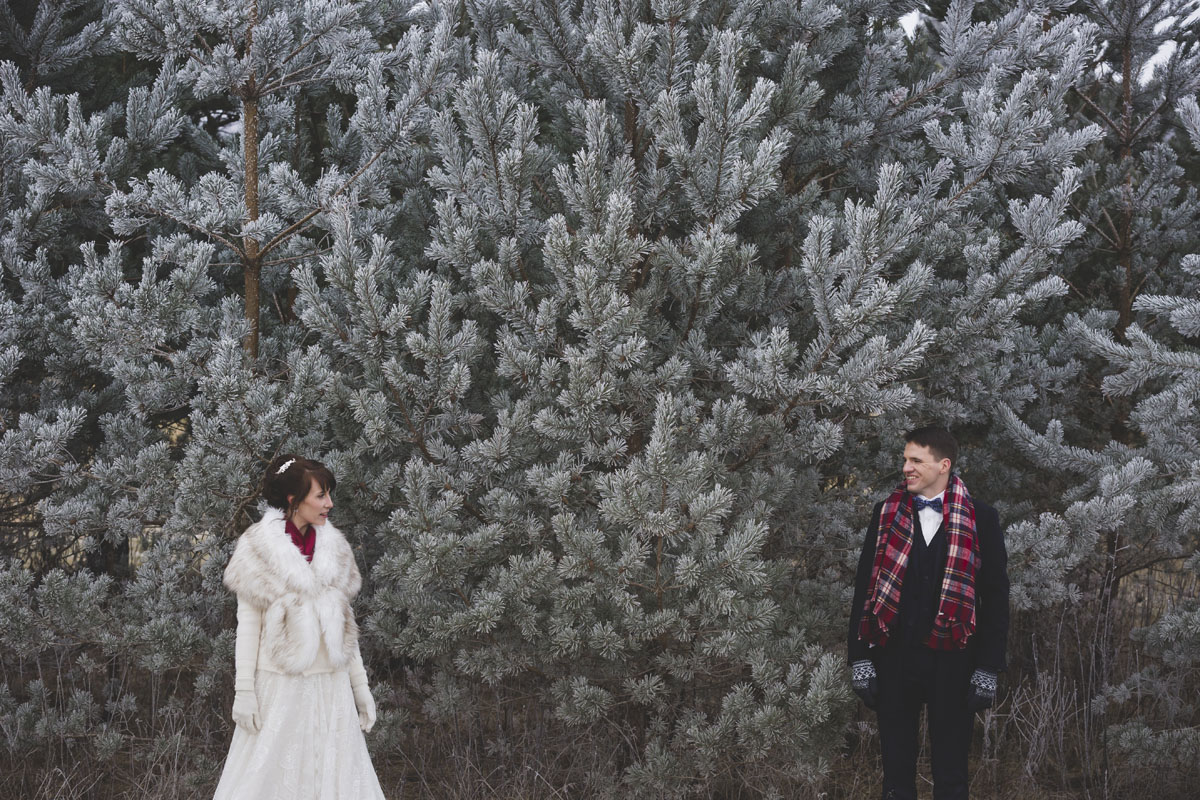 "When I started looking for a photographer with my husband, we knew right away, that it was going to be one of the most important decisions about the whole wedding, because the pictures are what you're going to remember this day by.
Looking at photographers' websites I somehow ended up on Valdur's page and the decision was made. Now, looking back, I wouldn't imagine anyone else in that role :)
In the beginning we were a bit afraid of the posing, but Valdur is just so genuine, warm and such a positive person that this fear disappeared before we got to the beauty shots! Our wedding took place in February, but for Valdur it wasn't a problem to even lay down on the frozen ground to get a better shot! :D Also the guests told us on our wedding day and after, what a cool photographer we had! :)
When we got a letter from Valdur, saying that our pictures are ready, we ran to look at them right away and instantly were reliving our wedding day. All these emotions that we had on our wedding day came right back and I think that we "wow"-ed at almost every picture. :) We were surprised by how many fun and important moments he had been able to capture. We had mentioned to Valdur that for us winter is a significant and a romantic season and he captured it perfectly!
We really can't wait to recommend Valdur to other young couples :) Anyway, if you want to hit the jackpot with the photographer, then definitely choose Valdur to capture your day! :D"
— Kristiina & Tõnno | Estonia, Saarema, Restaurant Mo
"When we started planning our wedding we didn't really know what we wanted, except for that our photographer should be Valdur. We had seen his work before and really liked it.
But when we received our photos... it's hard to describe, it was such a special moment. We were just amazed.
He had captured so many beautiful moments and emotions and looking at the pictures took us back to that day. I think that it's also very important that Valdur is really cool as a person and good at giving instructions. We felt really comfortable and guest also liked him and the photos very much. You could really see that he is passionate about his job and you can also see it in the photos. We couldn't be happier with the result."
— Laura & Martin | Estonia, Tammistu barn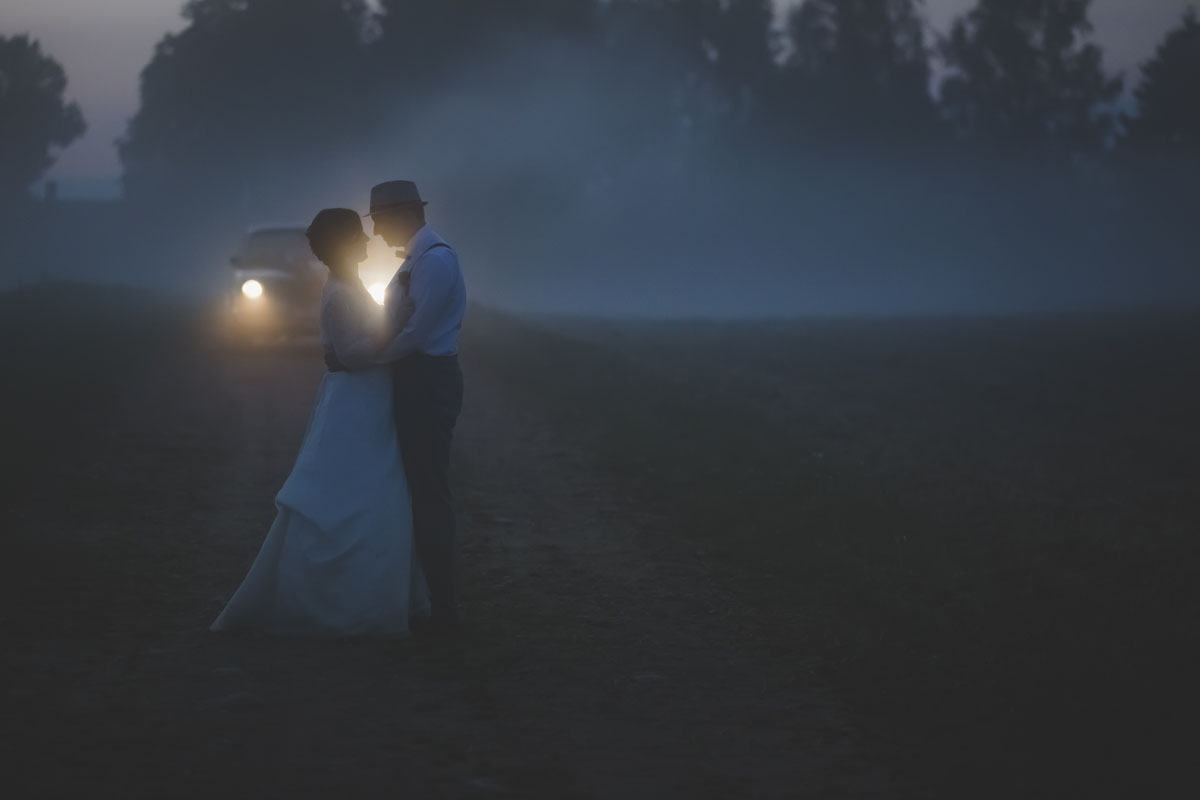 "While looking for a photographer we looked at numerous portfolios and Valdur's work just stood out. There was something different about them, something memorable. We knew we had to have him.
Valdur is very professional and friendly. He makes you comfortable during the shoot and the whole process is really fun. And the pictures! They are breathtaking and full of emotions. We are extremely happy with his work. He really makes pictures you have never dreamed of."
— Agnes & Siim | Estonia, Seedri Holiday House
"I found out that Valdur is a photographer many years ago when we happened to study for the same psychology degree at university and I have kept an eye on his work ever since. I remember telling my family that if I ever have a wedding I would love for him to take pictures of it. And 5 years later we were very lucky to be able to get his yes to come and document our special day.
After the wedding we were counting down days waiting for The letter saying that the pictures were ready. And our expectations were exceeded a thousand times. The quality of pictures, the angles and colors, creativity and the way Valdur noticed things that mattered to us. But most of all the way he captured us surrounded by the amazing nature just took our breath away. The next day after the wedding we hiked up together with him to Loch Turret - the place where we had our first date and first hike. He captured the core essence of the beauty of Scotland and made us look and feel amazing.
He is a photographer who is willing to go an extra mile and let midges eat him away just because he knows that this is special for us. Thank you, Valdur, thank you so much!"
"To have a dream wedding, we knew that the photographer would have to be somebody who knows what he is doing. We had heard about Valdur and we booked him.
When our wedding day arrived, Valdur jumped in and started "shooting". During the day he was always THERE and he caught all the important details, faces and moments. Valdur is some kind of a magician who can be at the same time in different places, he can take a photo while he is running or jumping.
He is really professional, all the communication, pictures, meetings - everything was so perfectly thought through. When we got our photos, we were shocked in a very good way. Everything was so flawless, so ideal. We were more than satisfied and we still are!
Our family was totally in love with him, because of his very open minded communication, he just really knows how to handle everything on THAT day! Thank you, dear Valdur!"
— Ines & Rain | Estonia, Taagepera castle
"My husband and I wanted a photographer, who knows how to do entire reportages, because we wanted our special day to be captured in total. Furthermore, we wanted to have pictures with that certain something.
When I browsed through Valdur's pictures on his blog, I saw that his pictures tell stories – or even fairytales. So, about two months ago Valdur captured our wedding and we couldn't be any happier with our choice: he is definitely passionate about what he does. He is also very kind, polite, communicative and funny, which makes him nice to have around the whole day. He stays focused and calm and knows how to make you feel pretty and comfortable, not only in front of the camera.
Our guests mentioned that he was not interfering and were amazed by his work, too. Also, it is easy to communicate with him via email or facebook. We are very thankful for all the beautiful and lovingly detailed photos, which will remind us of the best day of our life (so far) :)"
— Tiina & Kaur | Estonia, Hiiumaa, Mänspea church and Villamaa Holiday Village
"Already before the engagement I knew that one day if me and Sven should get married, the one and only photographer to capture my wedding would be Valdur.
Stylish, colorful and soulful are the key words that speak to your heart and make you, in a good way, addicted to looking at the pictures he has taken, over and over again.
After waiting for two months, which seemed like an eternity, we got our pictures. When we looked at the whole album for the first time we had both tears and laughter one after another.
The fact that Valdur managed to blend in the wedding incredibly well and to capture moments that we didn't even have time to see, was a phenomenon in itself! :)"
— Cäroly & Sven | Estonia, Muhu, Nabi farm
"When I was looking for a wedding photographer on the Internet, I knew that I had to get Valdur as our photographer (or the wedding would be off)! His pictures spoke to me right away: warm colors, humor and romance!
Valdur himself is also such a cool guy that when he headed home the night after taking pictures, it was hard to say goodbye, because he had become an important part of our wedding. When we got the pictures, we didn't have to regret our decision: Valdur had managed to capture our wedding exactly how we had imagined! :) I look at the slideshow of the wedding pictures every day..."
— Kerli & Taavo | Estonia, Pari tare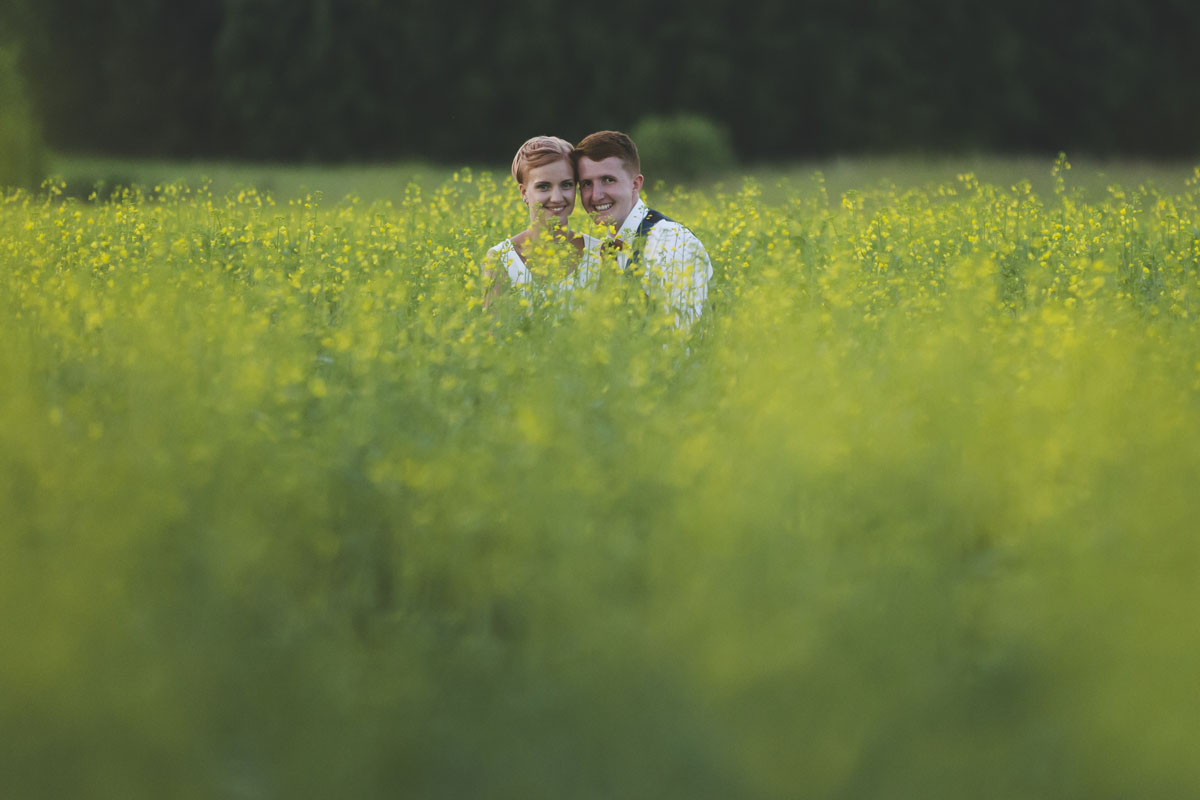 "Already before knowing my husband I knew that Valdur should be the photographer for my wedding ;) Valdur has a calm, friendly and fun personality that made everything comfortable and pleasant. No fake smiles or unnatural poses. The entire photoshoot was fun and fast, even the group pictures' session, in spite of the fact that mosquitos wanted to eat us alive! And he communicated effortlessly in two languages!
When we got the long-awaited e-mail and when we pushed play with our shaking hands to watch the surprise video, tears started to run in the first couple of seconds. It was all just so beautiful! James smiled, bravely holding back the tears :) We couldn't be more satisfied with our pictures, thanks to Valdur we are left with a heavenly memory of that day :)"
— Helina & James | Estonia, Sagadi manor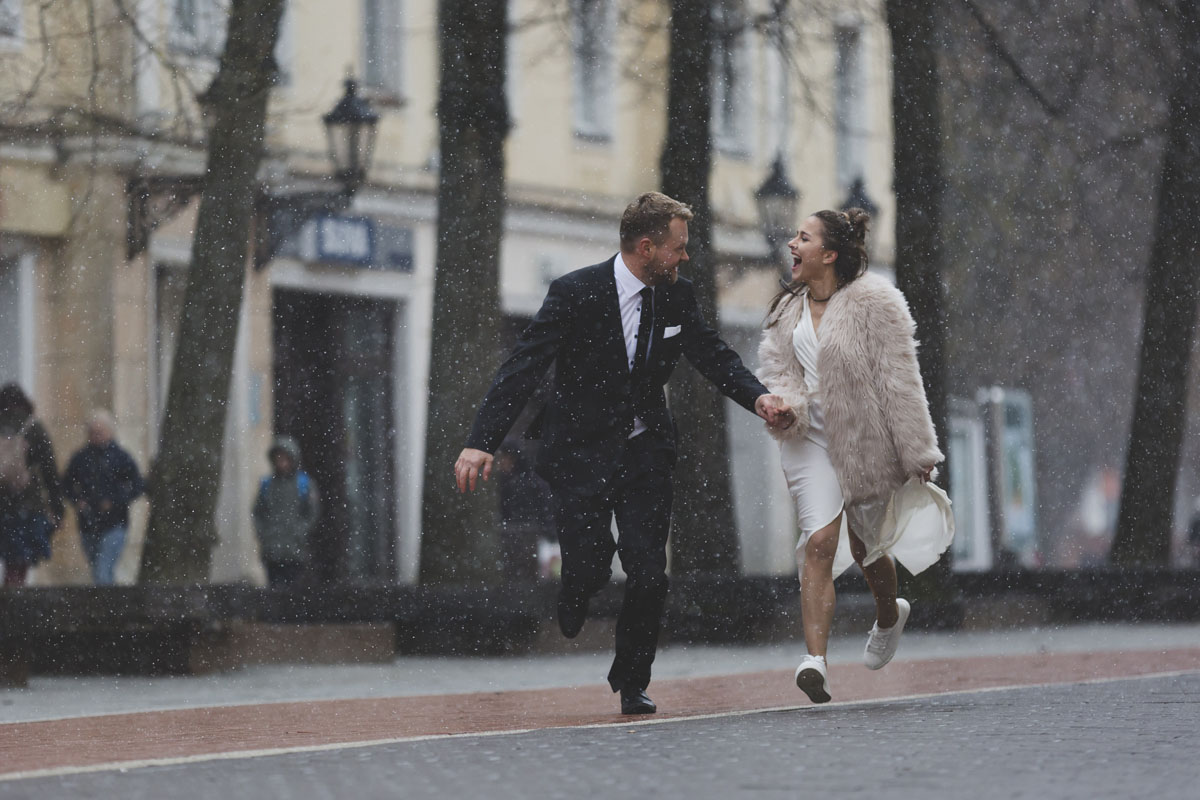 "Our photo sessions with Valdur exceeded our already high expectations! The first time we saw the photos we were wowed by the beautiful and unique angles that he had managed to shoot of our important (but otherwise fairly standard) ceremony of marriage registration, while also getting all the "must have" shots. A wedding registration can be stressful, and Valdur with his calm and smooth demeanour and a great way to communicate made it all nice and easy.
Valdur is creative, organised, cooperative and fun to work with. We loved our experience with him very much (sadly he was booked for the time of our wedding party a month later!) and we highly recommend him to anyone to capture their wedding! His work is truly world-class."
— Märt & Dara | Estonia, Tartu, Pierre Restaurant
"The first time we saw Valdur in action was at our friend's wedding. We decided that we need to have him as a photographer in our wedding. During the preparation he helped us to find the style that would reflect us and helped us determine what we wanted and shared all kinds of wedding knowledge.
Everything worked out on the wedding day. When it was time for group shots Valdur's funny comments turned this routine part into something very fun and enjoyable. Usually I feel uncomfortable when I have to pose, but with his natural and relaxed approach the photographer took down all these barriers. He is really good at moving crowds and making them do anything that is necessary for the most memorable photograph. Certainly, he has more than enough of equipment, courage and creativity. I would also point out that Valdur doesn't eat much in a wedding because he is always out there looking for new perspectives. This very professional, yet such a personal approach is reflected in everything."
— Maria & Leevi | Estonia, Tallinn, Laulasmaa SPA and Rannamõisa church
"Firstly, WOWWWWW!!!! Soooo beautiful photos! They really exceeded my expectations! You have a really good eye! Thank you again! I was really weeping when I saw the photos.
I can see that I'm not the only one but I would also recommend photographer Valdur Rosenvald. Firstly, he is a really nice person. Young and enthusiastic. I believe that every crazy photo idea will get his approval. In addition to that he has a really good eye that helps create stylish photos. I was weeping a lot when I saw our photos. I recommend him STRONGLY! THE PHOTOS ARE STUNNING!!!"